Summer vacation is around the corner for all school students from CBSE , ICSE and state board.  Generally if somebody doesn't plan that itself is plan  which gets executed without you knowing it. So its better to know the plan before and execute it later than its instant execution without aware of planning . So here we list down some of the best plans students can decide to do this summer and after vacation they are looking forward for the next best future learning
Make habit of getting up early in morning by 7 am or before. Utilize 1 hour time for your body exercise. It can be anything which person likes. May be playing their favorite games also.
2. Make sure you learn something new this summer apart from what you learnt in school. This can happen only when you know what you want to learn It can be something new. Like new programming language C++ or java . Python,    Or cooking / singing /drawing/ painting / drama / dancing / if you haven't been public speaker practice extempore and do public speaking .
3. Play your outdoor games hard. Every day make sure you play your sports.
4. Learn 1 song every week. It doesn't mean you need to do singing. If you like singing well its great. If not still remember it , it challenges your mind to know something new.
5. Talk to your parents for 30 mins every day.
6, Eat food prepared by mom every day at home. During these holidays no goals should be made for eating junk food.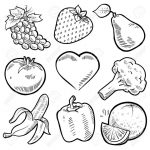 7. Have fruits at night most of the time after dinner.
8. Play online game fortnite only for 1 hour. It might be difficult but yes its needs to be time bound else it will eat whole day.
9. Challenge yourself to read  15 min your favorite book every night.
10. Make sure you study for 1 hour your school text books and it must be productive. Its difficult but can be manageable once you put mind and soul in it.
Wish you wonderful summer holidays and Have fun 🙂