I hate my parents when they give me advice,
Especially when they do it more                                     
Than thrice.
I get it , I get it
I get the point
Now I know more than                                           
My favorite food joint

The advice comes in like swords
Of fire.
Your conscience wishes to say                               
You aren't  liar
I don't want their voice
To go higher,
Silence right now
Is only the thing I  desire.
But they will never stop,
The day will never come,
A perfect human they want
You to become
Then you realize your
The advice is not to make
Eyes drool
No, not to make you look like
A fool .
Its because they have love
 For thee
Advice is needed to create
A perfect human they want you to be.
                                              Written by
                                              Ashwin 
                                              Class X  Deens Academy.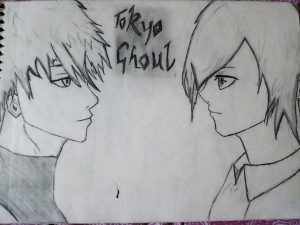 Drawings by 
     Aditya Singh Rajput
    Class XI Deens Academy                               
The smile
There is a Smile,
Just a far a mile
I  want  to try ,
So that  I  can help
The people who cry
We please our Nation
That to make our nation
More clean and  more beautiful
Smile should  be
Anywhere and  everywhere
Do your  Best to get
A  best  smile in your
Lovely face.
                  Written by
                  Ritika Singh
                  Class V
                  Euroschool.