What to choose after 10th science or commerce? Many times this question comes in career counselling and students get confused about it. About 10% of the students are very clear about what subjects they want to take however 90% of students are skeptical about it. More than that parents are equally in dilemma to change the school or continue in the same school.
Guys, today I will help you make a proper decision so that you can go ahead with confidence. When I was studying 10th way back in the year 1992 I was only given the option to take Stream depending upon the marks I scored. I had got 67% overall marks in my 10th CBSE.
Which stream to choose? As per marks, good schools were offering me Commerce.  I didn't have any interest in commerce.
I had later figured out that I actually was interested in science but it was too late to be showing in proof and the number was not matching my interest area.
So one School KV INA Colony in New Delhi offered me the Science stream. So I grabbed it.
Back then Science means only PCMB, unlike today. So I took it and got 71% and got ranking of 1400 in KCET and ultimately joined engineering in Electronics and Communications Engineering NIE Mysore.
But right now the situation is not same as those days. Things have been completly changed over the period. Now the basis on which students select their streams are based on several different parameters.
There are hundreds of youtube videos available to bombard you with information.
That's the information constipation. Unfortunately, you can't say let me study 1 month science 1-month commerce and 1-month arts and then I can take the profound decision which subjects to take. It is not going to happen now as well as in the future.
Entering a particular stream is just based on mere inclination towards that subject line.
Lets find out
Let's first find out.
Do you like Maths and Science subjects in class 10?
Ans: YES or NO
Are you expecting above 80- 90% in both maths and science?
Ans YES or NO
Do you like other subjects more than maths and science?
Ans YES or NO
Your Mom/Dad say to study which subject by default you pick it up maths or science or any other subject?
Ans: MATHS SCIENCE
If your answer is yes. Then definitely you can go to the science stream.
If your answer is NO. Then definitely you can take commerce or humanities.
This is the first time you will be undergoing the Decision Making Process. Accept it and make it right.
If you are good at Maths and Computers and don't want Science to continue. You can as well choose to take commerce with maths and computers.
If you are good at Science and Maths and feel like you want to do much better in Commerce and your parents have given the freedom to choose the stream you must follow your heart.
No body takes a profound decision after 10th. They just take a decision and make it right. Marks doesn't say what to choose its just numerical data for others to judge how you have performed in the past. It doesn't talk about your likings of the subjects at all. Neither does it say what you will become in future.
If you like calculations, Business field, Stock Market, Public Policy, International Events and hold average interest towards science subjects then no doubt you can go for Commerce. Believe me, you will not go wrong
If you have a good interest in History and Politics and really want to do good in a language ,Social Work and Betterment of Society. If you feel like you are good in narrating stories and would like to study more in the story form, you can can definitely go for Humanities.
You can definitely perform much better in your choices than going behind the masses.
Last thing you can do is Marks deciding what to take as your interest area.
Once you have decided on the stream do you need to change the school?
Will figure out the solution for this also.
Reasons For School Change
People change the school due to the following reasons :
If they are bored of studying in the same school for a long time like 1st to 10th std.
If they find 11th and 12th are newly started in that school and they don't want to be the Victim of less experienced school.
If they don't like the Teachers there and feedback given by senior students is bad.
If they don't get the desired stream in the same school due to various reasons.
If they have pre-decided that after 10th they are going to change the school. 
If they didn't get the proper support in the 10th from their current school.
If they have appeared for some other school entrance exams and have got their seat confirmed. 
If they are hardworking and want to study only from school and self-study they will join Narayana or Chaitanya school for JEE preparation.
If they find CBSE is tougher in the 11th and 12th they join the state board to nullify the pressure.
Another reason for changing school is if they are very clear in what subjects they need and they are not getting either in ICSE or State they go to the IB Syllabus.
Some students want less pressure from school and they join the State Board so they can join ALLEN or AKASH for full-time preparation for JEE mains and NEET.
Last but not the least, reason for changing the school is also to increase the percentage when doing from state syllabus.
CBSE Board Advantages
1. In India, Singapore, Malaysia and UAE CBSE is the most popular education board.
2. CBSE has only 5 subjects to study in 11th and 12th.
3. CBSE curriculum is helpful in competitive exams not only state-related KCET but all India entrance exam too.
4. CBSE board members participate in designing the question paper for an entrance examination.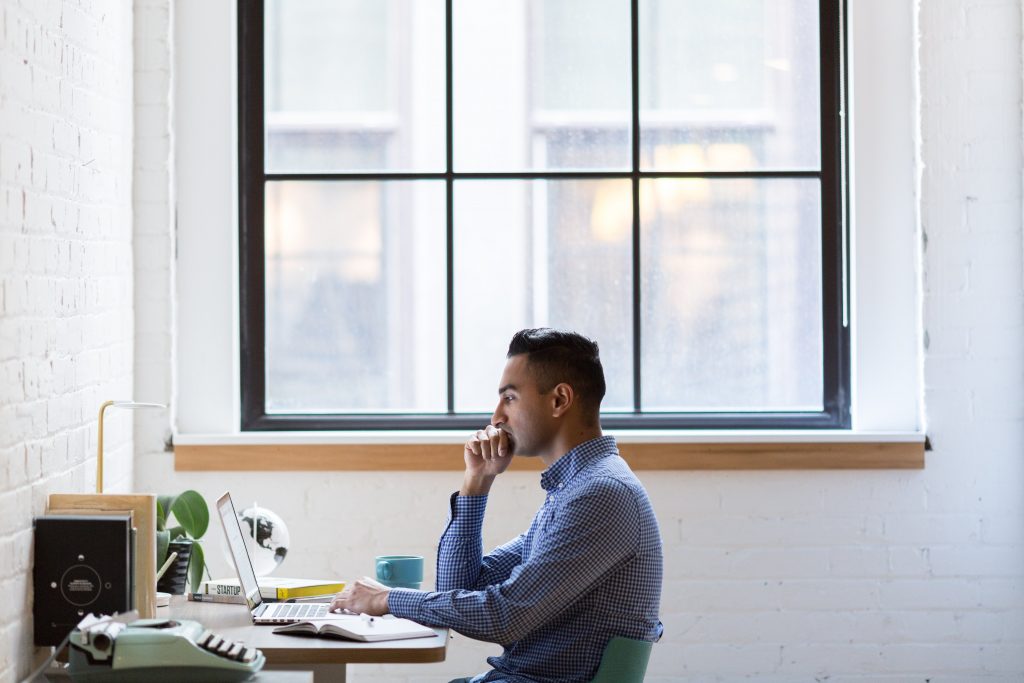 ICSE Merits
1. ICSE is designed well mannered and their textbook is enough for preparation for exams. You don't have to refer to any reference books for preparation. 
2. Here also you can choose to select 5 subjects. Most students select PCMC or PCMB.
IB Merits
1. IB board is good which allows you the combination of subjects that no board has options for. You can take 6 subjects and various combinations example Maths, History, Literature, Business and management, Visual arts and German/Spanish.
2. IB board's main goal is to study abroad.
3. Here the main focus is to complete an extended essay, follow a theory of knowledge course, and participate in Creativity, Activity and Service.
State Board Merits
1. State board syllabus is easy compared to CBSE or ICSE. They are given an opportunity to excel well in sports and gain extra marks in studies too.
2.They get enough time after school hours as very little homework will be given.
3. Getting a scholarship is also a high chance in the state board.
4. State board students perform better in the state entrance examination.
NIOS Board Merits
Here board is easy to study and can study in flexible timings.
2. If students are very much involved in extra curricular activities then they can opt for NIOS. If someone is extremely good in sports or music they can avail this facility.
3. Very much renowned board and certificates given by them is valid in India and across the world too.
4. Here also students can choose the combination of subjects based on the choices which you can't get on regular boards .
FAQ's
Currently, I am on the CBSE board after the 10th should I join PUC and study then?
Pl, check the above details you will definitely get the answer.
Currently, I am in CBSE / ICSE board school should I join Allen or Akash for further preparation?
Yes, you can. Now almost all the school provide the integrated courses. It means you will have the extra hours class in the same school along with regular batch. So your traveling time can be saved. This is provided in the EKYA and GEAR School.
Some school provides the transport facility after the school hours to drop you at the ALLEN center and you need to arrange your pick up back to home.
Should I continue in the same school?
If you don't want to change the board and you are clear to continue in the same board. And above-mentioned reasons are not making sense.
Should I do SAT for further studies outside India?
SAT is a must for all the 11th /12th-grade students to write if they want to do undergrads in the US UK / Australia / Canada. You have to get a good score to get the scholarship. Above 1400 score with good extracurricular activities can boost your portfolio and can fetch excellent scholarship.
Which are the schools to look for after 10th in CBSE.
Common schools student prefer to join is DEENS, DPS , EKYA , WHITEFIELD GLOBAL and NEW HORIZON.
Which are the schools to look for ISC in Bangalore?.
INVENTURE, GREEENWOODS, VIBGYOR , BISHOP COTTON
How to decide which branch to take after 10th?
Its better to create choices for yourself to choose the subjects which you want to take rather than marks deciding for you which subjects to choose. Many times school offers streams based on the marks which u obtain in preboard.
Its better to create the choices for all the streams and then selecting which you want to take. If you havn't figured out which stream to take. Parents are the best teacher to guide you. Slowly you will develop the interest and start doing better.
I haven't figured out which subjects to take Science or commerce, both seems fine with me.
There will be always one thing which you will like doing it. Think in terms of when there is the choice between two which one you will choose. You will take a call based on what you love to read in your free time or when not under pressure. That's the subject you must choose.
My parents are telling me to take science but I have interest in Humanity.
This is a situation you should be able to convince your parents about your choices and your marks in the corresponding subjects also speak the same.
At the same time, parents know your capability in both unless you prove them wrong. You must take the help of a counselor and get to a certain point where you and your parents agree upon.
Which career counsellor near me can help me?
There are many career counsellors out there in the market which charge based on the consultation which they provide, If you are looking for a proper consultation.
You can always reach us on below given number.
Can I choose both computer and biology after class 10th?
This choice is provided in a very limited school. You need to go for the IB board only.
Is it better to go to Kota after class 10th or 12th?
No not necessarily.
Why do every one take science after class 10th?
That's the trend in the society. Now it is so clear in the scene that after 10th they have to take up science and join ALLEN or AKASH to pursue further education. Even govt also takes into account that your NEET and JEE mains are so important for deciding the dates for the board examination. Now the cut-off 75% is also not there which helps them to completely focus on the entrance examination. It's society driven. But it depends upon your parents and you. If your parents are willing to take the decision for you then it's a good choice for you.
Can I join NIOS after my 10th exam?
Yes of course. It also should suffice for the reason why you are choosing NIOS as extra time which you get must be utilized for valid reasons. If your aim is to pursue your hobbies and want to excel in them then NIOS is a good choice.
Even if your aim is very clear to pursue higher studies abroad, NIOS will help you in gaining extra time and you can utilize your time well to pursue your goal.
Conclusion
Hope all questions are clarified. In case still few questions are there which are not clear, you can write to us, we will cover asap.
Related topics
How to utilize 4 months effectively for board examination.
Java Essentials for Class X ICSE
Top 5 Best Sample Papers For CBSE In 2021